1 Ticket 06-16-2018 VIP Freestyle Show - Celtic Cross (Philadelphia, PA)
06-06-2018-one-ticket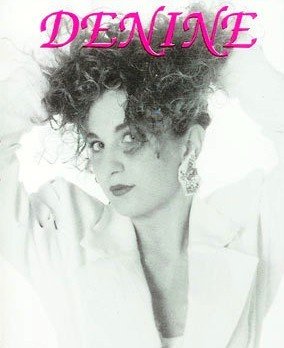 This is for one ticket to the MR. MIAMI'S VIP FREESTYLE PARTY PRESENTS PHILLY FREESTYLE SUMMER JAM - Saturday, June 16th 2018 starting at 8pm @ CELTIC CROSS TAVERN 9401 Ashton Road Philadelphia, PA 19136.

This offer is ONLY valid for the next 50 people who purchase tickets to the show.


NEW SPECIAL OFFER!!!

Get your FREE! Freestyle Music T-Shirt with EVERY ticket purchase!

***Offer is only good for the first 50 Tickets Sold! If you already purchased your tickets YOU ALREADY QUALIFY and will receive a FREE SHIRT!!!



***ONLINE PURCHASES ONLY!!!***




This offer will run for only 7 days starting 5/16. This offer will expire when either we reach 50 t-shirts given away, or 7 days hits --whichever happens first.

Get this kool "Freestyle Music" T-shirt FREE when you purchase your ticket to "Mr. Miami's VIP Freestyle Party presenting PHILLY FREESTYLE SUMMER JAM" --Saturday, June 16th 2018 - 8pm at The Celtic Cross Tavern.


***ALL TICKETS SALES ARE ON FIRST COME, FIRST SERVE***
***ONCE THEY'RE GONE, THEY'RE GONE***
SATURDAY, JUNE 16TH 2018 - 8PM

@ CELTIC CROSS TAVERN
MR. MIAMI'S FREESTYLE VIP PARTY PRESENTS…
PHILLY FREESTYLE SUMMER JAM
Featuring…
+Unlimited 3 Hour Premium Open Bar *details below* 8pm - 11pm ($50+ Value)
++Multiple Live Performances from… ($30 Value)
-Featuring "The Queen of Philly Freestyle"
DENINE
"Baby I Love You, I Remember You, Tears Shed, All Cried Out, Love Of A Lifetime"
SAMMY C
"In Your Eyes, Faded Destiny, If You Wanted To Love Me, and more"
ANGELA GARCIA
"Sounds of Heartbreak & Tell Me Why"
STEFANIE BENNETT
"Don't Let Me Go, Never Too Late, Show Me The Way"
JOHNNY MANS
"The Day You Left Me"
EVALINA DESTINY
"First True Love, Castles In The Sky"
JAYQUAN of THE NAS-T BOYZ
"What I'm Feelin, Party All The Time"

-Plus a special surprise performance…
+++8 HOURS of Freestyle Music Mixes CD by DJ Mr. Miami & DJ Rich Money ($80 Value)
++++2 DJs starting at 8pm! DJ Mr. Miami & DJ Rich Money
SATURDAY, JUNE 16TH 2018 - 8PM til 2AM
@ CELTIC CROSS TAVERN 9041 Ashton Road Philadelphia, PA 19136
Tickets are $50 per person and includes everything above
NO PHYSICAL TICKETS WILL BE MAILED. YOU WILL RECEIVE CONFIRMATION EMAIL FROM US at admin@djmrmiami.com
***PLEASE NOTE our PAYPAL transaction ID for this purchase is DWOWVOD.COM as The Dangerous Women of Wrestling***